Steered by the passion to explore endless horizons of creativity, each creation from Mauli is handcrafted with love, explicitly for your blissful, everlasting moments. With over two decades of rich exposure to the world of fashion, Puneet and Bhumika laid the foundation of Mauli with a sole aspiration to continuously redefine the extraordinary. Reaching 15 countries since their inception in 2019, they share the most versatile and exquisite range of cashmere embellished scarves. The design studio is defined by its unquestionable, authentic cashmere and the finest handicraft skills.

Mauli is an abstract visual manifest recreated from our abundant Indian Mythological narrative, deeply imbibed by social morals. Each wrap is an incarnation of these meanings and our inspirations into visual artistry. The essence of Mauli is its fierce innovation and consistent originality expressed through their intricate handcrafted embroideries.
Celebrating the enduring facets of an individual, Mauli amplifies and embrace the uniqueness of each personality. Every piece of art is artisanally created through a series of evolved skills, nurtured by our rich heritage. Together, the duo has committed to unite and grow a team of artists who embraced their idea and created wonderful masterpieces.

The brand symbolizes a blend of immortality, brightness, pride and a gentle touch, signifying a "Mauli". Attaining sustainability and an all-natural workmanship, all our pieces are woven mindfully and in balance with the environment. Our products are never mass produced but rather heirlooms, carefully curated for you. We hope that we become a part of your lasting memories!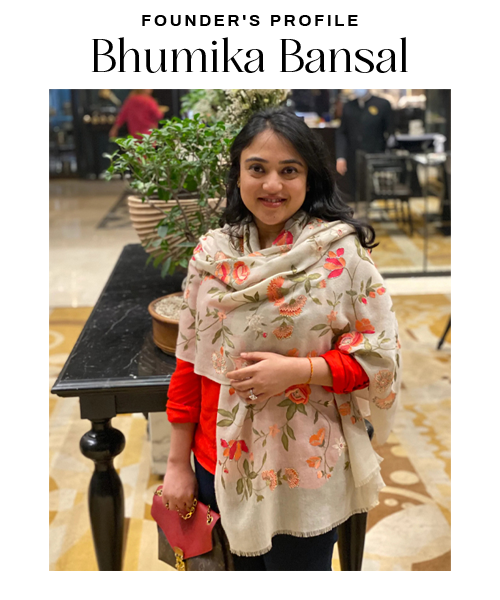 Empowered with admirable values, a mother, an educator and a design enthusiast, Bhumika established Mauli to create the finest collection of beautifully embellished scarves. Her natural inclination to explore different aspects equip her to ideate new trends, categories and designs.

With the support of her educating background and her motherhood, Bhumika's compassion for the little ones drives her to introduce new layers to their existing portfolio, catering to this particular category. Her instrumental viewpoint, vivid personality and her prominent sentiment is what she contributes through different divisions of the brand. She seeks to celebrate every individual connected to Mauli.

With abundant knowledge of marketing behind her and a great ambition driving her forward, Bhumika strives to make every Mauli experience exciting and extraordinary with her kindness and thoughtful consideration.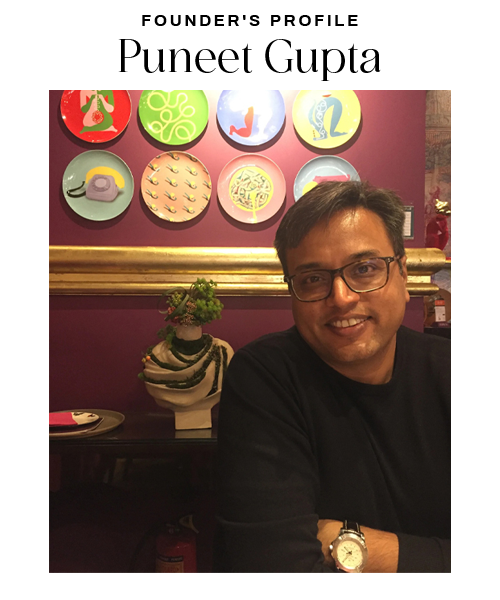 With over two decades of professional wisdom in the fashion sphere, an Architect and a designer, having worked with the ateliers of some of the top fashion brands of the world, Puneet ventured on his own creative journey. His love for form and structure, gives him an eye to envision new possibilities for Mauli. Each innovation unveils the finesse and sophistication he has acquired over the years.

Pulled deeper into the world of wanderlust, Puneet always craved to explore more. The vigor and spirit in his craft comes from his love for design innovation. His inquisitive creativity, his technical knowledge and an eye for detail is what he adds into the designs for Mauli.

His vision is to thoughtfully create unique and expressive products that standout on each individual. This encourages him to constantly observe the creativity around him and harness his natural understanding of the arts.